Posted: April 21 2015 at 12:00 AM
Author: By Anne Marie Gerhardt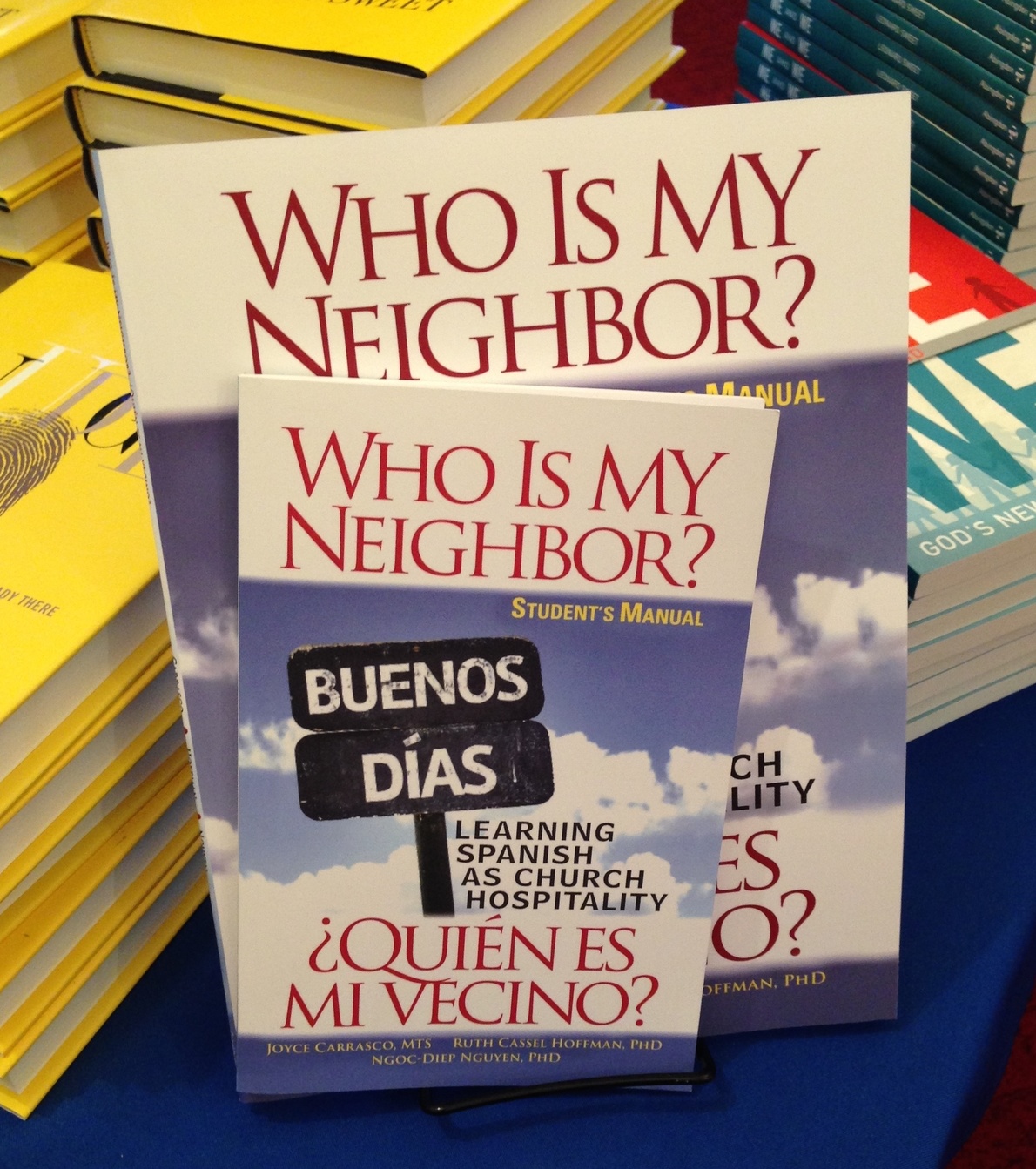 Nearly 545 students participated in 48 classes held in 42 churches across the Northern Illinois Conference (NIC) in the last two years to learn some Spanish and explore ¿Quién es mi vecino? (Who is my neighbor?).

The core curriculum behind these Spanish-as-a-second language (SSL) classes was a collaborative effort written around the table by three linguists in the NIC, Joyce Carrasco, MTS, Ruth Cassel Hoffman, Ph.D., and Ngoc-Diep Nguyento, Ph.D., which has recently been published by Abingdon Press into a teacher and student manual, Who Is My Neighbor?: Learning Spanish as Church Hospitality (¿Quién es mi vecino?).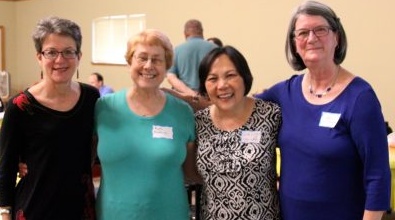 In 2013 Bishop Sally Dyck cast a vision to offer 100 Spanish-as-a-second language classes in the conference so people in our churches may be more welcoming to our Hispanic/Latino neighbors.

"Not only in Illinois but throughout the United States, there is a large and/or growing population of Spanish-speaking people," said Bishop Dyck. "While most of these new immigrants are eager to learn English, it's hospitable to at least attempt Spanish when we connect with them in our communities and in our churches."

According to the Pew Research Center, a record 37.6 million people speak Spanish in their homes. In the U.S., it is the most spoken non-English language, and the number of Spanish speakers has grown rapidly reflecting the arrival of new immigrants from Latin America and a growth in the Hispanic population. This change in cultural make-up increases the need for people to find better ways to communicate with others in their daily lives and especially church life.

The Who Is My Neighbor? Student Manual is a field-tested resource proposing that English speakers of any church and congregation can learn basic conversational Spanish-speaking skills to communicate and provide a welcoming atmosphere to the local Hispanic population in their neighborhoods and places of worship.

Co-author Ruth Hoffman says the goal is minimal conversation and not fluency. "We are trying to give people the tools to communicate minimally so they can extend a warmer welcome to Spanish speakers and create a more diverse and inclusive congregation and community," said Hoffman.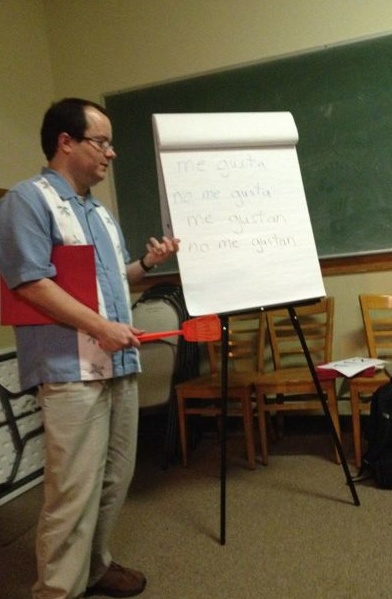 Users of Who Is My Neighbor? are invited to discover at least 100 Spanish words, many theologically centered, such as in the Lord's Prayer and the story of the Good Samaritan. Instead of learning by conjugating verbs or memorizing long lists of words that can lead to foreign language anxiety, readers will SpanishNeighbor800largerlearn much like a child – by listening, seeking to comprehend, and then slowly begin to speak Spanish. The adult learning experience enables people to speak some basic Spanish, sing with greater confidence, and pray together in today's culturally diverse communities and churches.

Co-author Ngoc-Diep Nguyen grew up in Vietnam where she says hospitality is a big part of her country's values and believes this curriculum extends that welcome to the Hispanic/Latino community.

"When I came here as a young refugee, it was the radical hospitality and love of others that provided me with a second chance in life," Nguyen said. "I learned from those who helped me along the way that to be radically hospitable, we must be always open to the possibility of entering into a caring relationship with every stranger that we meet. They certainly took me when I was a stranger to them."

Co-author Joyce Carrasco says each of the lessons includes participatory activities and is set within a context of hospitality. The course ends with a "field trip" or an opportunity for community engagement including Holy Communion in Spanish. The project seeks to break down barriers so we can better understand and know our neighbors. "Embedded in each of the lessons is what we call the cultural insight," Joyce said. "The premise of the culmination of the course is to visit a multilingual church, participate in a Spanish service or have a potluck and invite a Hispanic church to join you to have that multicultural experience."

The curriculum emphasizes the importance of the pastor's support, a local church ambassador to oversee the logistics at the host site, quality committed teachers and active participants.

"As one who has taught the class, it's been my joy to walk with the participants through their transformation and how they begin to see and hear their neighbors," said the Rev. Michael Mann, NIC Associate Director of Mission and Advocacy."

Bishop Dyck, who took the class herself and overcame her "foreign language anxiety", encourages everyone to consider the course.

"Whether you know no Spanish whatsoever or you took Spanish in high school (and it's been years since you used it), you'll benefit from Who Is My Neighbor?," said Bishop Dyck. "All of us live in communities where our neighbors are Spanish speakers. It says a lot about the openness of our hearts, minds, and doors when we speak a word to them, even if it is halting and without the right verb conjugation."

To purchase a copy of the Teacher and Student Manuals visit www.cokesbury.com. The NIC United Media Resource Center also has several copies to check out.