Posted: October 27 2017 at 01:25 PM
Author: Rev. Arlene Christopherson, Assistant to the Bishop/Dir. Connectional Ministries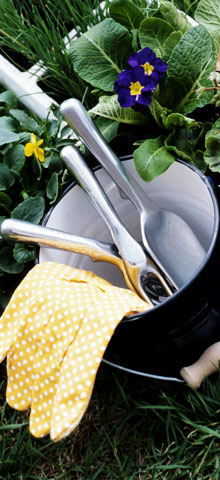 While out-of-state a few weeks ago, I turned to the internet to find a place for worship on Sunday morning. Surfing through a half-dozen United Methodist Church websites, within a radius of my hotel, I realized just how differently we all treat this evangelism tool.
The website that held my interest gave me worship hours on the home page, offered tips for visitors and included directions on parking around the downtown church. The page clearly stated the type of worship offered and gave me information about that Sunday's activities.
Having received enough information to bridge the gap between stranger and member, I felt at home even before setting foot in the building. The churches I didn't choose to visit used their home page to connect members to the latest word about the trustees meeting, choir practice, and fundraisers.
Websites and church Facebook pages are an easy way to keep members up-to-date but they are a great way to inform the world of the congregation's mission and ministry. They help us reach out beyond those in the know to those seeking to know.
This fall our Director of Communications, Anne Marie Gerhardt, has been working to refresh and update the Northern Illinois Conference website. This process includes designing a new look, better organizing content, as well as refreshing and reviewing information. This is laborious work but will help in continuing to make this tool valuable to our users.
Websites can be like the file drawer at home or in your office where you keep adding those important bits and pieces of information you are sure you will need someday. With each addition the information becomes cluttered and pretty soon a search for those important documents turns into a nightmare. Eliminating "old" information when adding new, grouping content by purpose or topic will help make a website user-friendly and navigable.
I recently heard a new phrase used for web maintenance "web gardening". This is the process of weeding out and realigning the information, links, and look of your website. I love gardening. I'm not that excited about weeding. Yet when I can keep up with those unwanted plants invading my flower beds the work is so much easier. Adding to your posted materials without weeding out the clutter creates a very messy garden.
It's important to have a missional eye on the content of your website. It's helpful to refresh the look and reorganize the content every few years. It's really important to have a designated "Web Gardner" in your church. Someone who can flag outdated information, click on links and be sure they are still active. Someone who keeps thinking about how the mission of your church is being portrayed in this important tool for evangelism.
Happy gardening!
Website Tools
Looking to update or start a new website?
United Methodist Communications offers affordable web hosting services for your church, UMC branded WordPress themes and training.
Visit umcchurches.org.
For more resources and tools visit