Location:
Sycamore UMC, 160 Johnson Ave., Sycamore, IL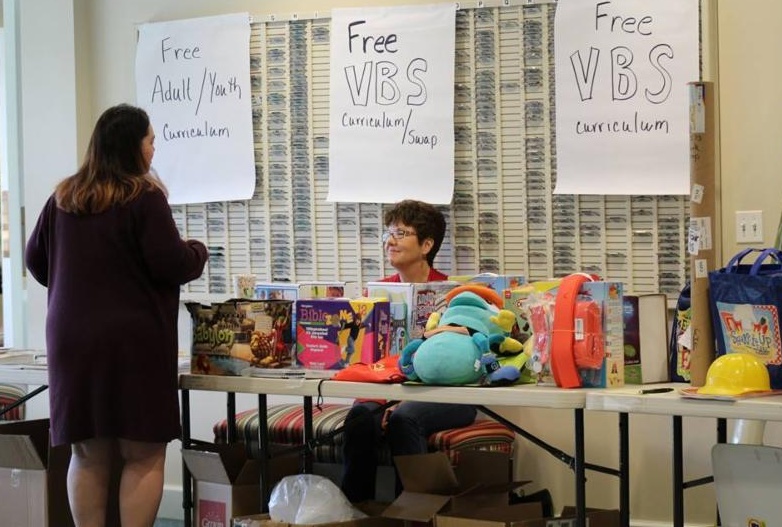 Christians Engaged in Faith Formation (CEF) will host a Free Resource Swap at the Laity Convocation again this year. If you haven't been to a CEF Swap at Annual Conference or other event around the NIC, you don't know what you're missing!

We bring our gently used curricula, VBS materials, books and other resources to the event. Then, we take free resources with us when we leave. It's that simple: Free resources. No shipping charges. Very GREEN!

The next Swap will be held Saturday, February 17 at Sycamore UMC. Plan to attend the Laity Convocation and stop by the Sharing Tables.

Got resources to share but can't make it to the Convocation?

Contact jacki@trinitymp.org or 847-439-0950 to drop off resources at Trinity UMC, 605 W. Golf Road, Mt. Prospect by Tuesday, February 13, 2018. Jacki Bogolia will take your donation to Sycamore. Thank you!